Health Care Administration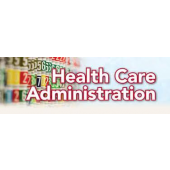 Professionals working in the Business Administration sector have managerial prowess and necessary skills for running businesses of all sizes. They must be good problem solvers, well organized, and flexible in order to make changes when needed. These type of workers are especially important in the health care arena, where administrators make the decisions which guide doctor's actions
Role: Getting a job in this field means you must be inclined to taking charge of a company's operations, whether it is a doctor's office or even a hospital. In addition to managerial tasks, health care administration employees also undertake both fundamental and advanced business techniques depending on the nature of the practice.
Schools to consider:
Thank you for sharing your preferences.
You can find other options through our sponsored listings below!
Search Sponsored Listings
Quick Fact
In 2018, workers with a bachelor's degree or higher had almost twice as much
median earnings per week than workers with only a high school diploma.*
8427 reads