e-Business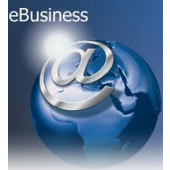 Overview: More and more frequently, the world of business is becoming dominated by the electronic world. Businesspeople are almost sure to encounter hi-tech computer systems and programs vital to the commercial industry. Now is a great time to become educated in such systems for a career in e-commerce.
Role: Those working in e-commerce conduct their business in a small variety of ways that is dependent upon computer access. They communicate with clients via e-mail and Internet to reduce travel time and take advantage of web tools to help them accomplish tasks.
Qualifications: There are increasing numbers of e-business degree programs showing up online and on college campuses across the country, a sure sign that this form of commerce is here to stay.
Schools to consider:
7949 reads